clovis
Posts: 50
Hi, I have a small, caramel coloured, natural hone that came with two razors belonging to my wife's grandfather. He was a Scot so it could be Scottish but spent time in other parts of the world so maybe not.


The overall dimensions are (approx) 4.5"x3/4"x3/4" or ~110x20x20mm. Any thoughts on its possible origin or identity?
2011-10-27 11:27
clovis
Posts: 50
Struggling to get the end of the hone displayed. Here URLs for the side and face images.


2011-10-27 11:34
Emmanuel Giannoulakis (Emmanuel)
Advisor
From: Greece
Posts: 942
I haven't idea my friend.
Best regards
Emmanuel
Emmanuel Giannoulakis
from Athens Greece
2011-10-27 13:35
Bart Torfs (Bart)
Associate
From: Belgium
Posts: 5001
I have no idea, but by the looks of it, I would not be surprised if this is an early manmade hone.

Kind regards,
Bart.
Then the light shone, trumpets sounded and I got to the other side, where men shave with smiles on their faces, razors pop hairs, and a continuous choir singing «~~Keen and Smooth~~» is heard everywhere. (Matt)
2011-10-27 19:29
Nick Fanzo (Disburden)
Posts: 335
Does it make slurry, if so can we see the slurry?
2011-11-06 18:12
clovis
Posts: 50
Yes it does. I'm travelling right now and will post a photo next week.
2011-11-06 18:35
Nick Fanzo (Disburden)
Posts: 335
If no one has an answer here for you I have a friend that will probably know what kind of stone it is if natural...
He probably has several in a closet some where.
2011-11-06 21:53
clovis
Posts: 50
First pic is of the slurry, second of the same surface with slurry washed off. The dark mark on the surface isn't actually on the surface and does not lap out.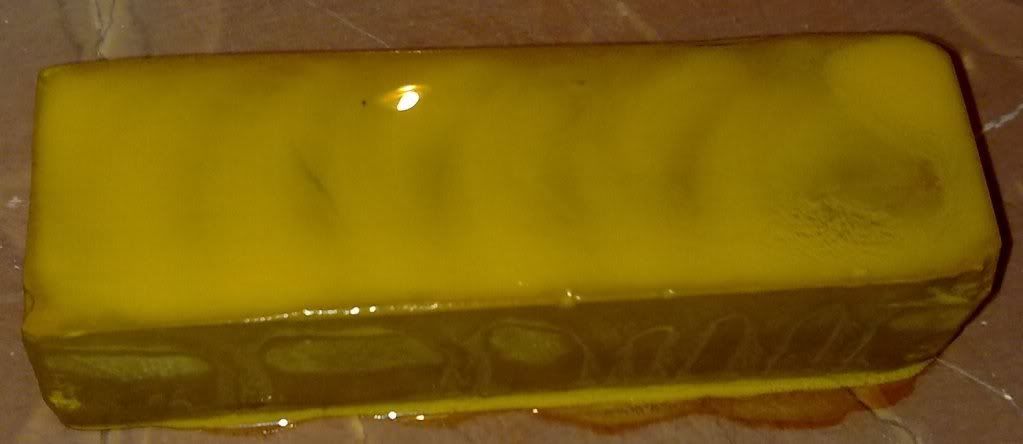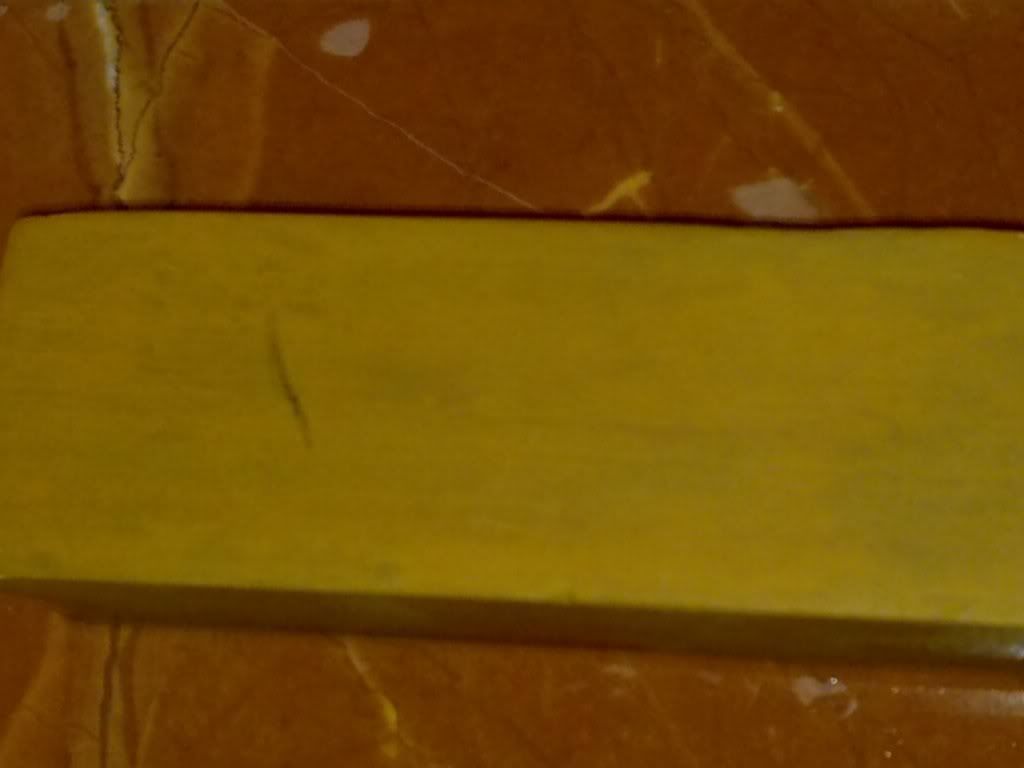 2011-11-17 13:28
geruchtemoaker
Associate
From: Belgium
Posts: 693
the only thing I can tell you is that it looks like something radioactive
kind regards
Stijn
The Bible and several other self help or enlightenment books cite the Seven Deadly Sins. They are: pride, greed, lust, envy, wrath, sloth, and gluttony. That pretty much covers everything that we do, that is sinful... or fun for that matter. - Dave Mustaine
http://www.artisanshaving.org
2011-11-17 13:44
clovis
Posts: 50
Could be. Not enough to glow in the dark, but a fair amount of Scottish rock - around Aberdeen in particular - is naturally radioactive and would require special disposal in designated facilities has it been produced industrially!
2011-11-17 14:25